We are a small hobby breeder in the foothills of the scenic Kiamichi Mountains in SE Oklahoma, breeding European direct imported (Jack) Russell Terriers exclusively. We have six breeding girls and three studs; Gaya, Polinka, Qerra, Queen, Tanka, Teliani, Anubis, Fragolino & Universal. Our dogs have been selectively chosen for their wonderful combination of European perfected bloodlines and directly imported from Europe.
In addition to our hobby, I am a maintenance supervisor- Automation tech with Tyson Foods and my wife, Ashlin is a full-time stay at home mom and is our primary pet caregiver.
Our goal is to set the benchmark for producing a few litters each year of European perfected, healthy, happy and confident Russell Terriers with calm temperaments that are of world class superior quality. Our breeding moms and dads produce well-rounded offspring that meets and exceeds the AKC "Russell Terrier" breed standard. We place our puppies in homes where they will receive the love and attention they are so willing to give to their new family. We spend endless hours caring for and socializing our puppies so that their new owners are Royal Russells repeat buyers, for life.
Royal Russells puppies are handled from birth as well as imprinting with the BioSensor "Super dog" program beginning at just 3 days of age and daily to 16 days of age, to develop "High Achievers". We believe in the 7 Steps process as it also aids in developing the perfect companion! You will find that our Russells are an absolute joy from the moment they become adjusted to their new home and surroundings.
Our dogs and puppies receive outstanding care by our compassionate veterinarians & staff. We do everything possible to give our fur babies a healthy start. We offer a 1 year health guarantee against genetic defects that would end a puppy's life. Our direct imported European furbabies are our favorite hobby and remain our greatest responsibility, which we feel very passionate about.
Nutrition is an important aspect of caring for your Royal Russells Terrier. Exceptional food plays a critical role in developing a healthy puppy.
Buyers are provided a puppy starter kit at the time of puppy pick up as well as our exclusive Royal Russells European Russell Terrier care & training tips. Puppy kits are complete with dry kibble food, in addition to chews, toys and health records.
Monthly, during SE Oklahoma mosquito season (spring, summer and fall) we administer a Sentry tablet for the prevention of heartworms, fleas and ticks. We recommend puppy buyers continue with this monthly prevention.
We put great emphasis on the quality of the lives of our Royal Russells European Russell Terriers. Our dogs expect a clean, safe and stress free environment with lots of grounds to play, run, romp, hunt and be dogs. They will give it back ten fold in love, adoration, affection and companionship (not to mention entertainment)!
We hope to share our Royal Russells puppies from this wonderful European perfected breed, with buyers here in the USA!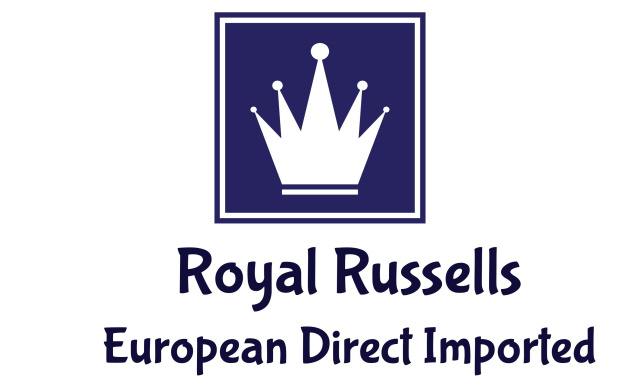 royalrussells.com
Raising European Russell Terriers is our greatest reward.
Breeding European Russell Terriers remains our greatest responsibility.
Website Updated: 9-20-21
royalrussells@gmail.com
Billy Johnson Jr :)
(QUICKEST RESPONSE) BY TEXT # 580.236.1400
Website content belongs to Royal Russells and may not be copied or reproduced without consent.
Pricing subject to change without notice.