European Imported - Royal Russell's
Hello, and thank you for your interest in our direct imported European Russell Terriers. We are located in the foothills of the Kiamichi Mountains of SE Oklahoma, near the borders of Texas and Arkansas. We are also home to Beavers Bend Resort State Park (Hotchatown} & Broken Bow Lake, with well over 2 million visitors to our area annually.
Our Russell Terrier parents are direct imported from Europe and have extensive and impressive perfected championship bloodlines. Parents are dual registered with DNA screenings for foreign imported ancestry as required by the AKC for proof of progeny lines, and are included in the AKC DNA program. Our adult dogs are DNA tested for PLL (Primary Lens Luxation) Negative/Normal/ as well as SCA (Spinocerebeller Ataxia) Clear/Normal (No Carriers).
We specialize in the smaller variety of Russell Terriers, which are registered with the AKC as Russell Terriers, referred to in Europe as "Jack" Russell Terriers (per their European pedigree). Adult sizes range from 10" to 12" tall, a distinctly different breed from the taller, Parson Russell Terrier.
Our goal is to breed for "Not Your Ordinary" superior puppies of the highest European quality and distinction with the hunting endowment they were intended for. We have adopted the BioSensor program along with the Rule of 7 to ensure our puppies are given the best possible start in life, where they receive the necessary elements and instincts required to ensure they are loving and bonding family companions. Our pricing reflects the quality of European Russell Terriers we place with discriminating families, catering to those expecting knowledge, professionalism, dedication and passion in us, as well as the quality of our Russell Terriers.
Our Russell Terriers keep our property free of garden pests such as rabbits, squirrels, raccoons, opossums, armadillos, gophers and moles as well as damage causing packrats from the surrounding pine plantations. Our European Royal Russells live on fenced acres of beautiful chaos. Our breeding program with each breeding has a specific goal for the future, with special emphasis placed on producing sound temperaments and genetic dispositions. We are veterinarian inspected and puppies receive a vet exam with health certificate and microchip prior to leaving for their new homes. Royal Russells puppies are sold as family pets & companions with AKC limited registration. We do consider Full Registration possibilities, for an additional fee.We do not sell to third parties or wholesalers.
We have an extensive FAQ page that should answer most questions. We welcome calls/texts, or emails for any additional information/reservations: royalrussells@gmail.com
Billy Johnson Jr
CHECK OUT OUR FB PAGE. https://www.facebook.com/royalrussells/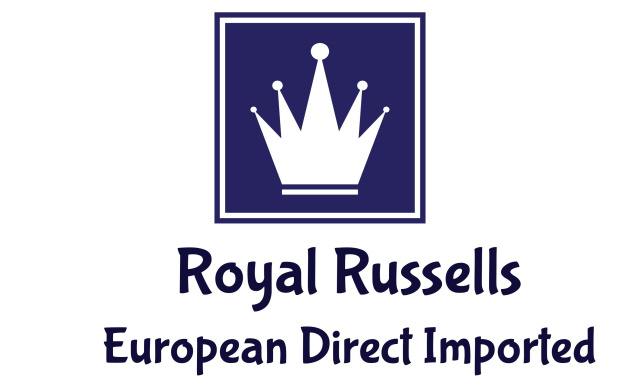 royalrussells.com
Raising European Russell Terriers is our greatest reward.
Breeding European Russell Terriers remains our greatest responsibility.
Website Updated: 9-20-21
royalrussells@gmail.com
Billy Johnson Jr :)
(QUICKEST RESPONSE) BY TEXT # 580.236.1400
Website content belongs to Royal Russells and may not be copied or reproduced without consent.
Pricing subject to change without notice.